Atal y Fro News
New Offices for Atal y Fro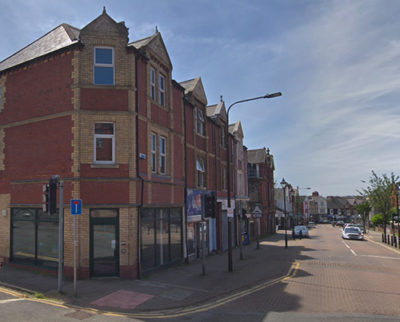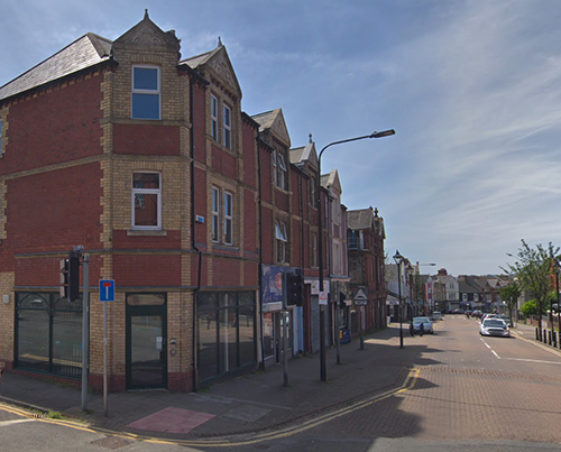 Atal y Fro have completed the move to our new offices in Barry. We have moved just down the road to our new location at:
198 Holton Rd, Barry CF63 4HN
Our other contact details all stay the same.
Walk a Mile in Her Shoes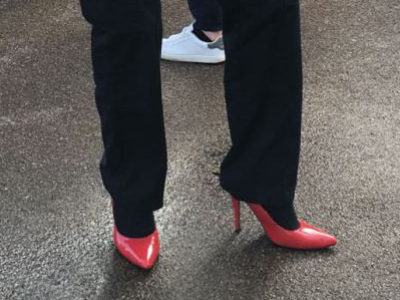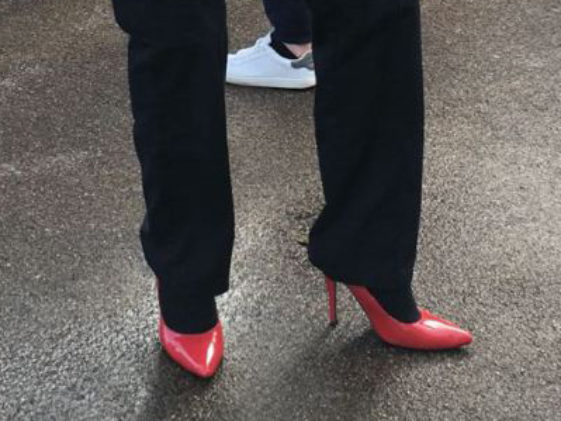 Easter Eggs Donation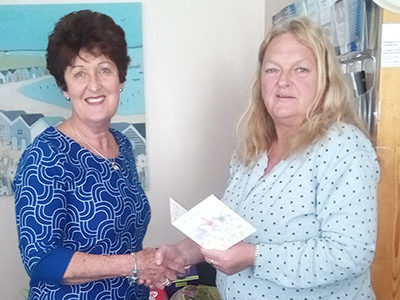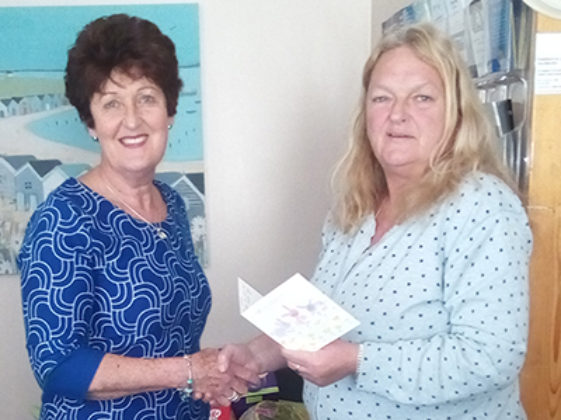 A big thank you to the members of Colwinston & Llysworney WI for the donation and Easter Eggs for our families, it is greatly appreciated.
Six Nations initiative launched to tackle domestic abuse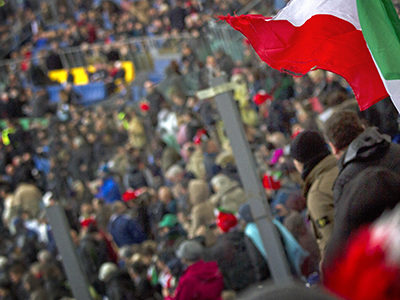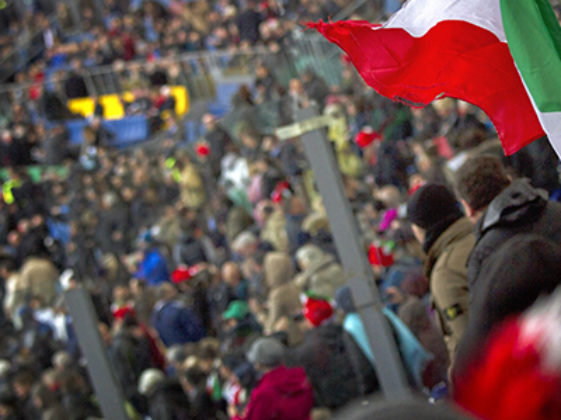 Police in the Vale of Glamorgan have teamed up with Atal Y Fro to launch Operation Red Sycamore, which will see officers accompanied by support workers on Six Nations match days.
Operation Red Sycamore aims to ensure victims will have immediate access to support from the moment a domestic abuse crime is reported and that more aggressors will face prosecution as officers will be equipped with body-worn video cameras.
The partnership was agreed to because statistics show the number of domestic abuse incidents tends to increase during tournaments, as a result of a number of factors including increased alcohol consumption. During last year's five-week tournament, an average of 73.6 domestic violence related incidents were reported in the Vale of Glamorgan per day.
Sergeant Mike Greaves, who is leading the initiative, said: "This operation allows for dedicated officers to respond to victims of domestic abuse with the direct assistance of trained staff from Atal Y Fro, who can provide immediate advice and additional support."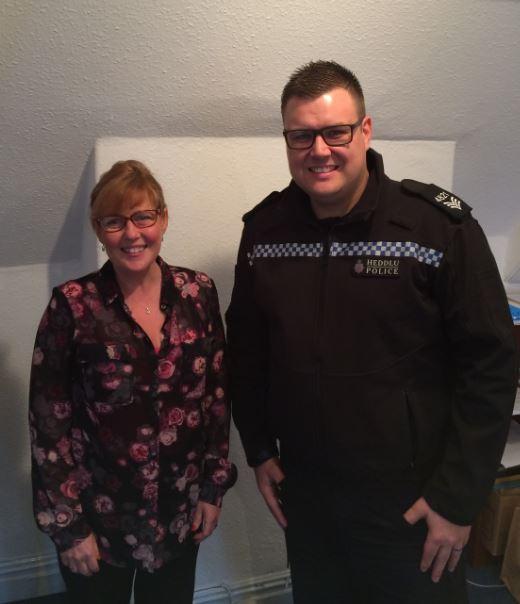 Acting inspector Bryn Glennie, said that he is "really pleased" that Atal Y Fro have supported operation red sycamore. He said: "All of my staff receive training in tackling domestic abuse but this operation will mean that staff with an in-depth knowledge of the non-criminal aspects of domestic abuse are available to support victims on first contact with the police.
"The officers will be wearing body cams to capture better evidence at the scene which will increase the chances of us securing a positive outcome for the victims.
"Protecting vulnerable people is an absolute priority and sergeant Greaves' operation will contribute to our continued efforts to protect victims of domestic abuse."
Linda Greenfield, from Atal Y Fro, added: "It is really helpful that the local officers care so much about protecting people who suffer, or have suffered, domestic abuse. "My team work tirelessly to support individuals and families affected by domestic abuse and the partnership we have with South Wales Police makes a difference to the community."
Donations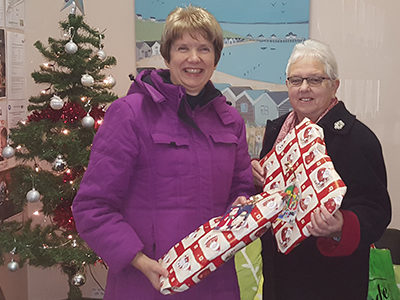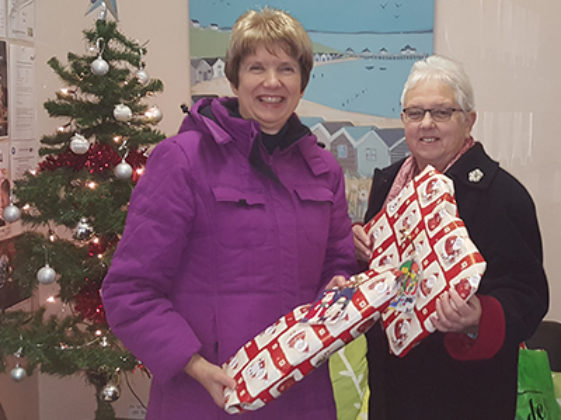 Pictured above is President Pat Salt and member Jackie Memory of the Soroptimist International Barry and District with the donations that have kindly been donated.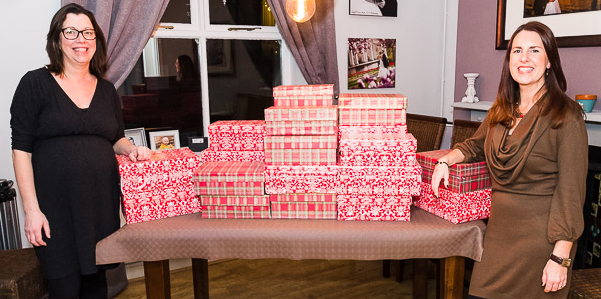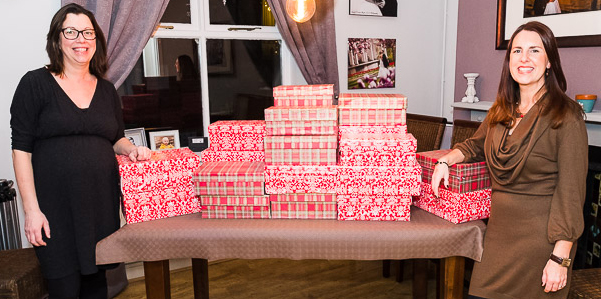 Also many thanks to Rachel Pearce and Sacha Stoyle who made these beautiful Christmas boxes for our clients (pictured).
Meet the team – Family Action and Atal y Fro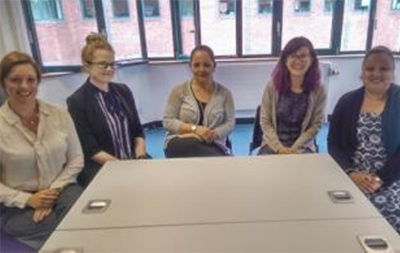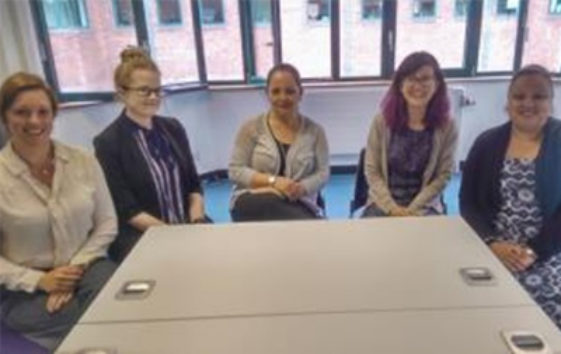 Family Action has teamed up with the charity Atal y Fro to deliver a new DVA service in Wales.
We'll be working in partnership with this established DVA charity to run an early intervention programme. This partnership will bring together the agencies who need to be involved to construct and deliver an initial six-week 'package' for the whole family. It will work with the whole family; providing a service for couples who wish to stay together or separate amicably – providing one-to-one and group work for the victim, their partner and any children involved. It will also offer perinatal support across Wales with trained volunteer befrienders providing support to women in the community together with a family support service.
The service will also deliver the EPIC (Education, Prevention, Intervention in the Community) programme which uses restorative practice principles to run group workshops for everyone who has been affected by DVA, including offenders. This includes a programme for male perpetrators of domestic violence. This enables participants to identify and acknowledge their current / past abusive behaviour and use skills and strategies to make positive changes in their behaviour. This is done through conversation / individual and group exercises and practicing the skills and strategies taught on the programme.
It will run over 27 consecutive weeks on a weekly basis with each session lasting for approximately 2.5 hours.
Pictured above: Left to right is: Rebecca Arnold (South Wales Perinatal Coordinator), Lilly Walters (Project Administrator), Dawn Thomas (Project Manager), Miriam Merkova (DV Lead), Gurjit Kaur (Women's Safety Worker)
The White Ribbon Campaign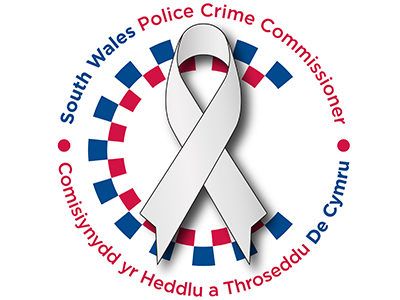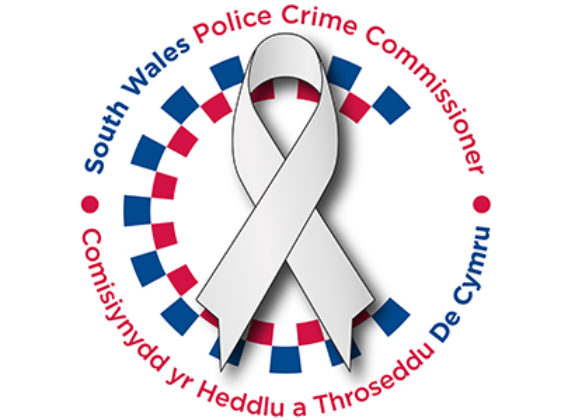 Take the pledge to ensure that Violence Against Women and Girls has no place in a civilised society.
'I pledge never to commit, condone, or remain silent about men's violence against women and girls in all its forms.'
ITV's Tonight programme about domestic abuse in the UK
ITV's Tonight programme is currently producing a programme about domestic abuse in the UK.
Two women die every week at the hands their current or ex-partner and the programme will look at the very serious issue of Domestic Abuse in the UK. Specifically we will cover the following areas:
The story of Hollie Gazzard a young woman murdered by her ex-partner, interview with her father Nick Gazzard and her sister Chloe
Coercive and controlling behaviour in relationships – what is this and how will new laws that criminalise this sort of behaviour be implemented
Work by front line professionals such as police and housing associations to tackle domestic abuse
The importance of educating young people about domestic abuse and healthy relationships
Interviews with women who have been in abusive and controlling relationships
Atal y Fro ran a workshop at Ysgol Bro Morgannwg School in Barry on 15thJanuary 2016 as part of their PSHE lesson. Julie Grady who runs the session discussed relationships and the dangers of what can happen when relationships are unhealthy in relation to domestic abuse. The purpose is to encourage young people to understand how to identify potential dangers and what their options are.
Tonight is the UK's most watched current affairs series and this programme is due to air on 18th February 2016 on ITV at  7.30pm, it is hosted by News at Ten's Julie Etchingham.
Hope you can all tune in!