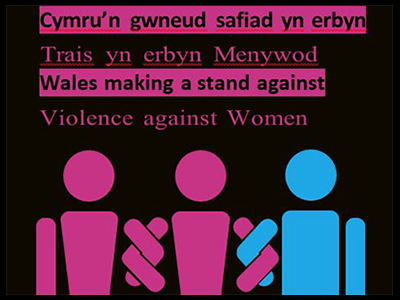 In the week when the Gender-Based Violence, Domestic Abuse and Sexual Violence (Wales) Bill goes before the National Assembly, the Welsh Government has launched an awareness campaign asking people to make a stand against all forms of such violence and abuse.
The Welsh Government is asking the people of Wales to openly declare their intolerance of these types of abuse by posting photographs of themselves linking arms on Facebook and Twitter and using the hashtag #makingastandwales.
The year-long campaign will pose the question 'What will you do?' and will raise awareness of the support services available to those experiencing domestic abuse, violence against women and sexual violence. More information will also be made available to the public on what to do if they suspect someone may be a victim or perpetrator.
All those in need of help or further information will be signposted to the Live Fear Free website – livefearfree.org.uk and the All Wales Domestic Abuse and Sexual Violence Helpline – 0808 8010800.